Description
Created by Damascus Gear, leaders in full body protective gear for law enforcement, military, etc. These gloves are specifically designed to protect the wearer against hand injuries in riot control, civil disturbance and other potentially violent environments, including high-risk inmate movements. The knuckles and panels are made of molded hard shell Carbon-Tekto deflect blows and debris, while foam-injected padding protects the wrist and other areas of the hand. Reinforced palms and double reinforced stitching add extra protection, and a Velcro closure creates a secure, snug fit.
- Molded Black hard shell Carbon-Tekfiber knuckles and panels to deflect blows and debris
- Foam injected padded knuckles and wrist
- Leather shell with reinforced palms
- Double reinforced stitching and elasticized wrist
- Velcro closure
- Inner lining of bonded breathable tricot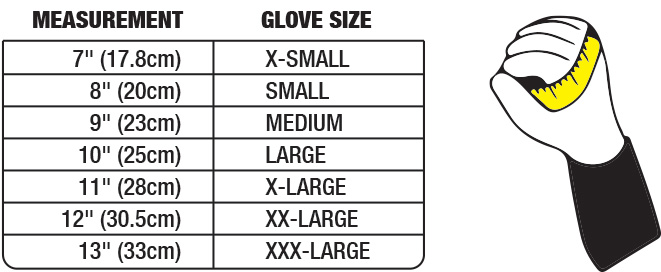 Payment & Security
Your payment information is processed securely. We do not store credit card details nor have access to your credit card information.